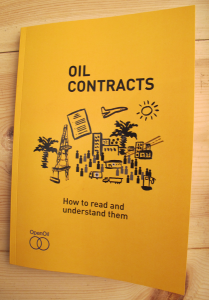 Yesterday the Transmediale Book Sprint was completed and the work will be published in the forthcoming festival catalogue. 12,000 words all up of very interesting exploration of Malraux and The New Aesthetic.
While this sprint was in progress the Open Oil people had their book printed and sent it to funders and interested parties. A print run of 3000 books is also in the works after a little run through to check some formatting.
The Book Sprint was very successful in terms of both creating a book and  bringing together a community. For 5 long days we were a small community gathered together around a book, exploring it together and working out the best way to explain something that all present were passionate about – namely, contract transparency.
In addition we just got in some feedback received 'on the wire' about the Open Oil book which was written a week ago and released at the conclusion of the sprint. The book is intended to help increase transparency and give people an entry point to understanding ecological, legal, social issues that are effected by Oil Contracts. The following are some first wave reactions to the book (names are not included since the Oil Industry is a rather sensitive game):
---
"Thanks a lot for this wonderful resource. It will be so helpful for so many actors in the extractive sector around the world! Congratulations for such an important work!"
"Congratulations. Well done. Look forward to studying it."
"Great initiative! ….and congrats for the publication of 'Oil Contracts'."
"Congrats! Looking fwd to reading this."
"It was really good efforts and good job done the book is one of the best,  simple, direct books that dealing with such contracts problems"
"This email just to congratulate OpenOil for this great job!!"
---
Additionally, it's been sent out through the Network for Applied Research on Oil, Gas and Mining Activities (without us asking!) and it's also been included on the recommended books section for the European Network for Indigenous Australian Rights (ENIAR) http://www.eniar.org/research/books/
Lastly some public tweets:
"Thanks a lot @Open_Oil for this wonderful e-book"
Periyaguru Durairaj, Oil and Gas Analyst
"Great initiative by @Open_Oil: "Oil Contracts- How to Read and Understand them": http://bit.ly/UjgUcv " from the Business & Human Rights Resource Centre http://www.business-humanrights.org
#MustRead @Open_Oil's excellent new free e-book : How to Read and Understand #OilContracts #OpenData –
Habib M. Sayah ‏@Habsolutelyfree
Excellent initiative: @Open_Oil developing a book on oil contracts 2 improve negotiation capacity #somalia #somaliland 
oceansofopportunity ‏@Somali_Seas
RT @raekaaiyar: Want to know more about the oil industry? A simple, transparent guide:…
Read and understand Oil Contracts: great work by OpenOil: http://ow.ly/f7DEW –
Wouter Biesterbos ‏@wbiesterbos
Really great guide: Oil Contracts – How to read and understand them, by OpenOil. …#transparency
Friedrich Lindenberg ‏@pudo
Oil Contracts: How to Read and Understand them. This could be a really useful resource …
Nicholas Shaxson ‏@nickshaxson
.@openoil's guide to understanding oil contracts is surprisingly compelling…
Peter Bofin ‏@SwahiliStreet
---
and some images of the book formatted by bookjs. What is very nice about this is that Open Oil are producing their book using completely Open Source web-based tools with no proprietary desktop publishing applications in sight …and I might add – no desktop publishing experience needed…
Update Nov 24: Open oil in the press:
http://openoil.net/news-and-reports/openoil-in-the-press/
The following are links taken from the above url
Africa – Informing the People – Oil Contracts Demystified – All Africa (reposted from Think Africa Press)
Booksprint sets out to throw light on oil contracts – Oil in Uganda
Summit of Newthinking – Open Strategies – Crowdsourcingblog.de
"원유계약 – 이것들을 읽고 이해하는 방법" 무료 다운로드 – Economic View
OpenOil: Projekt für mehr Transparenz in der Öl-Industrie – Netzpolitik.org
OpenOil – Mehr Transparenz für die Bevölkerung? – Satzgrund
Oil Contracts – how to read and understand them – Loomnie
免費資源:石油合約免費教科書下載 – Taiwan Energy Policy and Law Institute
Oil Contracts: How to Read and Understand them – Tax Justice Network
Here is to a book that did not exist a week ago – "How to understand an oil contract" – creative-destruction.me
New as of November 28:
http://uhuruyamawazo.blogspot.de/2012/11/understanding-oil-contracts-special.html http://openeconomics.net/2012/11/28/introducing-openoil/ 
Like and help us promote this post