That was then, this is now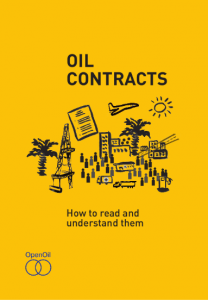 Yesterday we finished how the book "Oil Contracts – how to read and understand them". It was a great 5 day Book Sprint with 15 people in total including support crew. The book aims to help make oil contracts more transparent and understandable. In the words of the extraordinary Johnny West (Open Oil Founder):
"The sections of the book are intended to lead the non-specialist reader through a logical sequence in understanding contracts. Section One sets the stage with background context. Section Two, who the players are, establishes the formal parties to a petroleum contract and the normal provisions of who does what and who decides what according to the contract. Section Three, 'The Money', goes to the heart of the negotiation and deals with all the different revenue streams and tools that go into constructing ever more complex financial arrangements."
"Then we devote two sections to subjects which are handled in contracts but often in passing and at the last minute. Section Four deals with the linkages between the petroleum industry and economic development as a whole in the producing country, as dealt with in the contract, while Section Five looks at clauses relating to health, safety and environmental protection. Finally, in Section Six, Lawyers Yammering On, we look at pure legal aspects, dispute and arbitration procedures."
50,000 words or so. Monday I talk to the Open Oil people about what formats to release and where.
Unusually I am jumping into facilitate a string of Book Sprints end on end. Today is also the start of a Book Sprint for Transmediale in Berlin. We have 4 media art theorists gathered to write on New Aesthetics for the festivals catalogue.
Then, after a 3 day break I will be in London, UK  (Nov 12-16) facilitating the Open Knowledge Foundations Open Spending Book in a 4 day Book Sprint.
Then after a 3 day break its off to Cairo, Egypt for a Book Sprint to extend and translate the Open Street Map book (from a 2011 Book Sprint) into Arabic, adding information specific to mapping the ecological sites of interest in Cairo.
One day after that (Dec 3) a Sprint Conference for Google Summer of Code in San Francisco which is 4 parallel sprints and then a one week break and another sprint in San Francisco.
All this is great. It improves my facilitation experience and its also good to see that Book Sprints have a growing demand. However doing ONE sprint is like flying to NZ and back in a week (I should know having also done that!). Each breeds 'sprint lag' which is one of the reasons in 2013 I hope to find a way to start building more capacity by establishing a Book Sprint facilitation training process.
In the meantime the growing demand for sprints, especially for books outside of the topic of free software is really fantastic.