Open Contracting Book Done
Open Contracting
Produced with World Bank, June 2013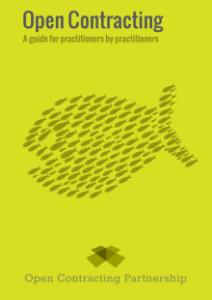 Last Friday we finished the Open Contracting book for the World Bank (WBI). It was a fantastic Book Sprint and feedback has been very good. The WBI printed 50 copies of the book on Monday complete with perfect bound color covers.  On Tuesday we presented the book at an event at the bank to about 60 people.
It was a great event and there were many questions about the Book Sprint process.
The Book Sprint particpants are currently discussing how to use the book going forward but there is already a website up with some information about it here : http://pro-act.org/
Pr0-act is the home site for the Open Contracting movement and you can find blog posts about the sprint and photos on that page.
You can also see the content as PDF in their online viewer.