Our first ever team meeting
We recently had the opportunity to bring our whole team together for a few days in Southeastern France. For some of us this was the first time we actually met in person, after having worked together for several years. We stayed in a sprawling French stone house just outside of the town of Cotignac with all the necessary things to make a team getaway really fun: fussball, a sauna, a huge pool, awesome kitchen to cook together and lots of different working spaces.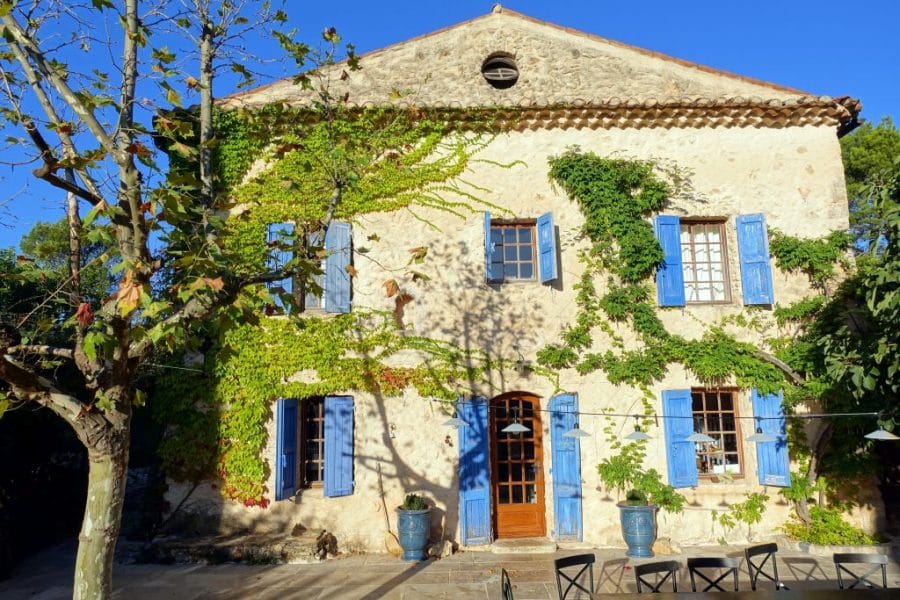 This meeting allowed us to build shared knowledge and realise many of the things which until this point had only been intuitive. We spent the first day mapping out our workflow. It was impressive to see just how many different steps go into producing a book in 5 days. It was also eye-opening for each of us to see how each person's set of tasks fit into the production pipeline.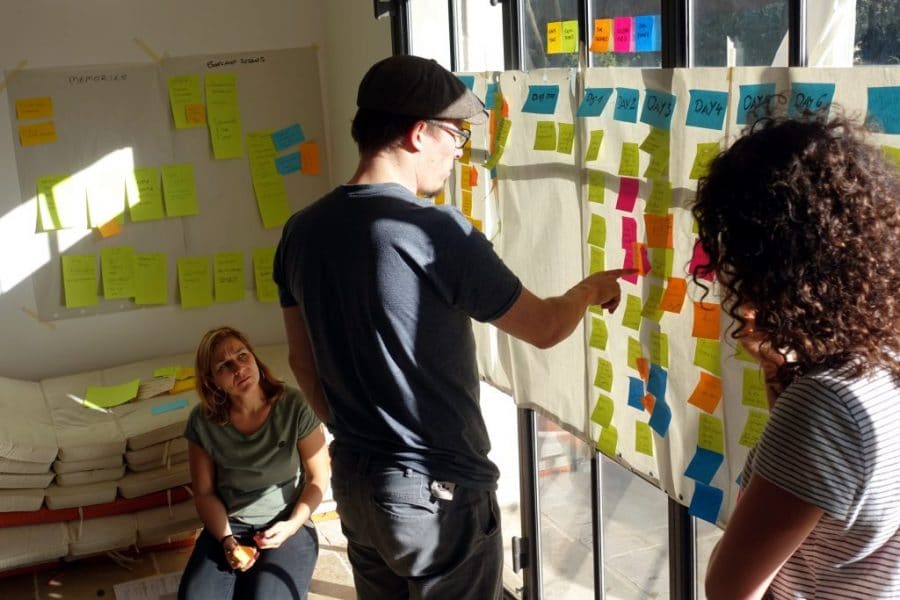 As a facilitator for example, I know vaguely what's going on with the designers and copy-editors while I am in the room with the Book Sprints participants; or at least I know what I need from them in order for me to accomplish what I have to. What I don't know is exactly what their work entails, step for step. Having clarity on this, allowed me to reflect and discuss with them how my own actions and communication at certain points in the process can aid their own workflow and the production pipeline in its entirety.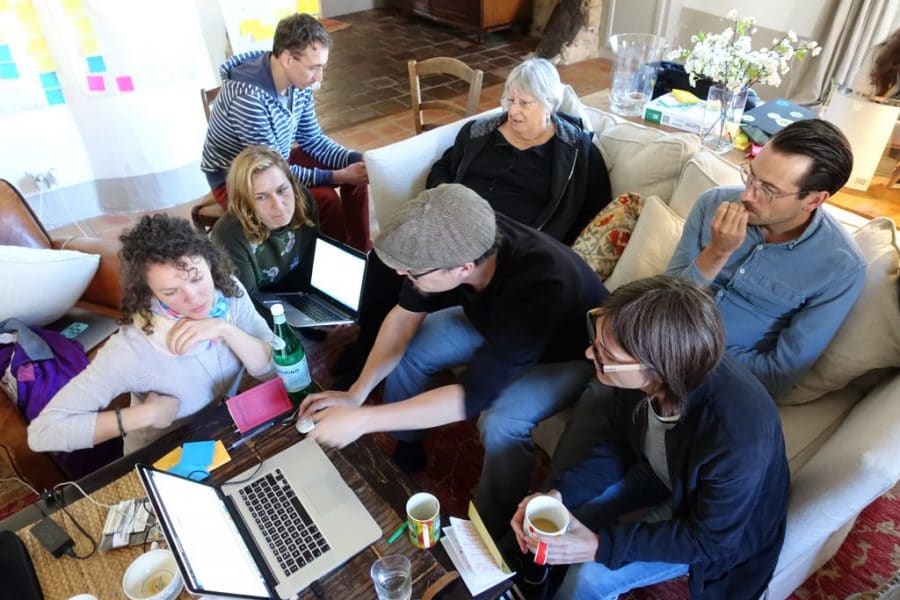 Typically we work under such pressure that we don't have time to discuss how we work together so taking the time in a calm setting to open our focus and reflect on the way in which we work together was really useful. Our CEO Barbara Rühling sums it up,
"It's humbling to see what a smart and dedicated team member everyone is, and everything that each person does to make the sprints work under pressure."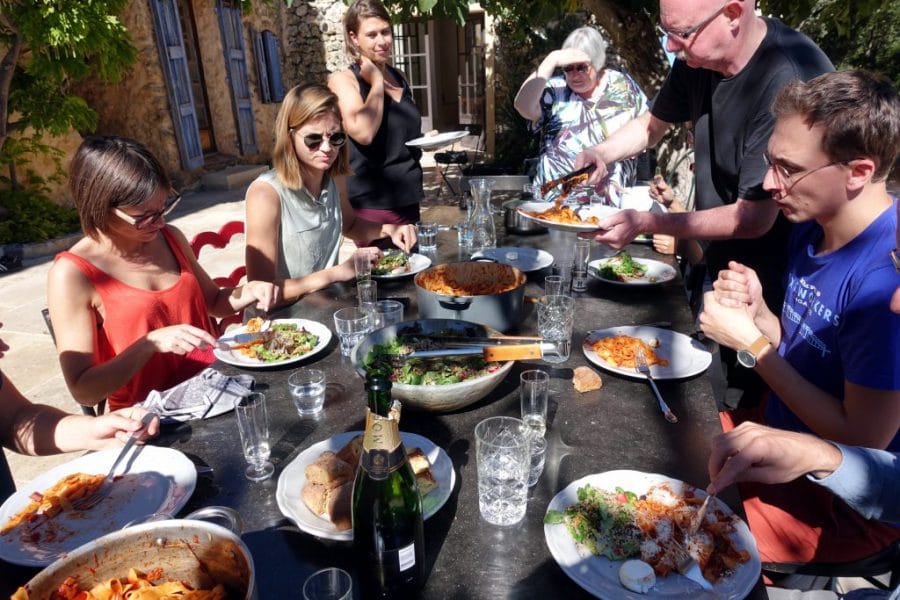 The meeting also created the space for us to just be with each other. By cooking together, sharing our obsessions like card games, tiny guitars and cheese, we definitely got to know each other a little more.
Hopefully we can make it an annual event!