Book Sprints at the Podium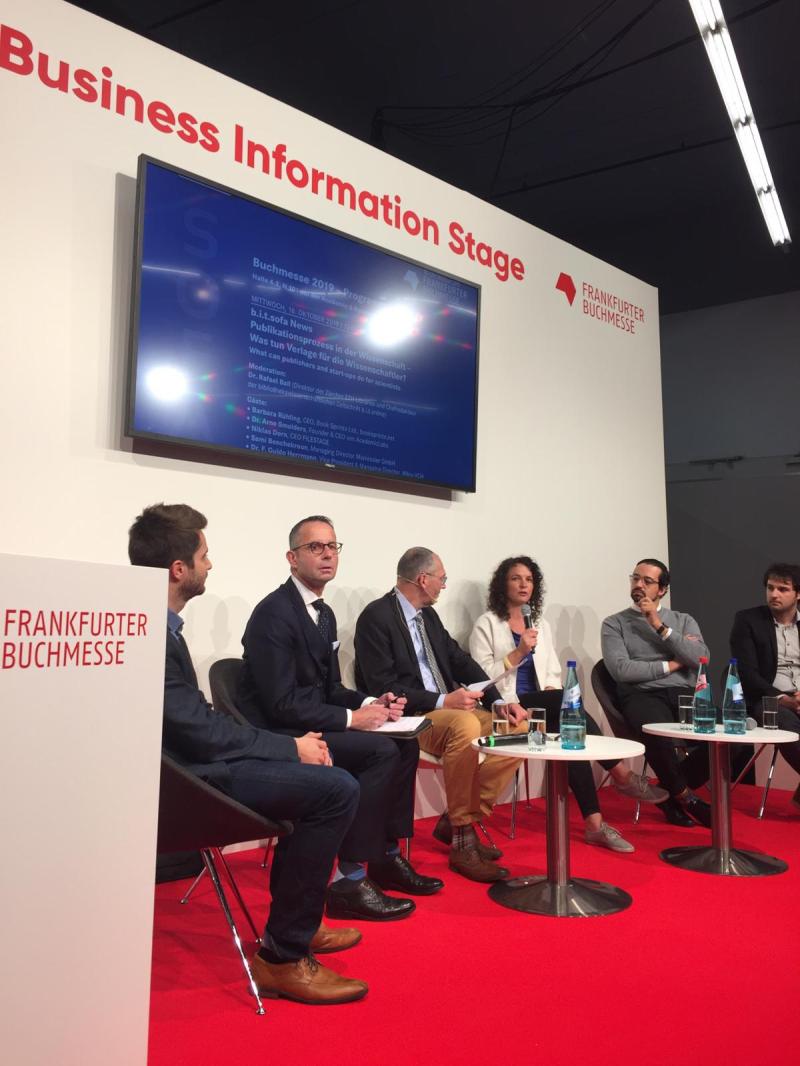 Members of our leadership team are in the spotlight speaking at key meetings this fall conference season.
Barbara participated in a panel discussion focusing on What Publishers and Start Ups Can Do To Help Scientists, which took place at Frankfurt Book Fair earlier this month. Barbara presented alongside executives from ETH Library Zürich, Wiley, Morressier, FILESTAGE and Academic Labs.
Barbara was also Keynote Speaker at the Grey Lit Conference in Hannover, Germany this week. Her talk was titled Unbreaking Our Knowledge Sharing Workflows. Her comments highlighted opportunities to improve knowledge sharing processes by focusing on workflows first, technologies later, and by facilitating collaboration. View the presentation here.
Karina is on the program at Future Book Forum on November 21. The meeting is by invitation only. She will participate in a roundtable discussion with young entrepreneurs and their innovative solutions.
If you will be at upcoming meetings, and would like to meet up, please let us know!