What happened to the book? Updates on "Hybrid Environments for Universities" with TU Berlin
In the beginning of March we facilitated our last onsite Book Sprint and this week we were happy to hear from Waxmann Verlag, the publisher of the book, that "Hybrid Environments for Universities" had over 1500 downloads from their website!  This Book Sprint was organised by TU Berlin and took place right before travel and gathering restrictions were imposed worldwide. The topic was already prominent, but turned out to be of even greater importance during the months that followed with the global COVID-19 pandemic. "Hybrid Environment for Universities: A shared commitment to make campuses innovative and sustainable" is a manifesto written by professors, campus design and property experts to call on the stakeholders involved in using, shaping and creating the university learning spaces of the present and the future.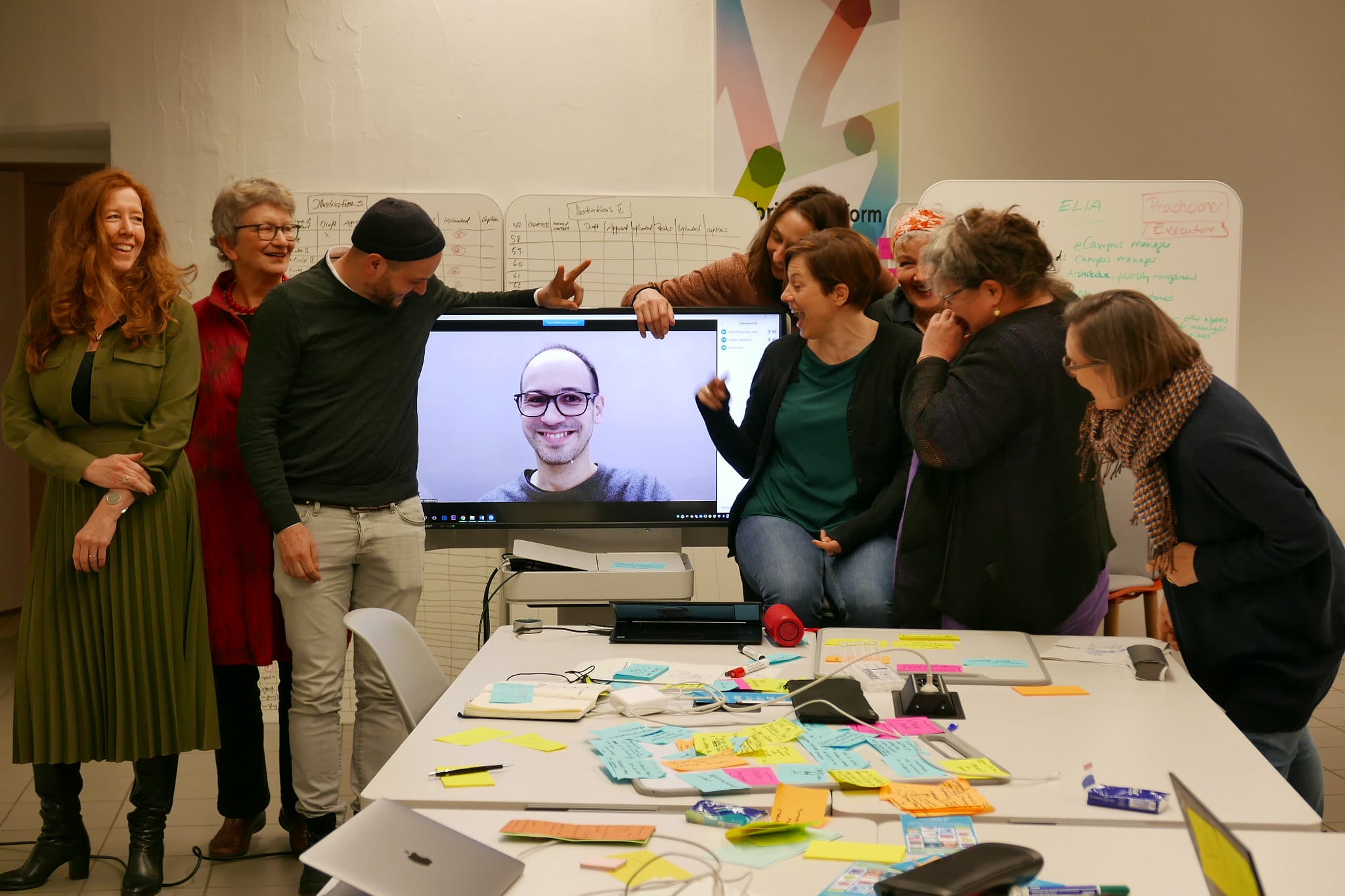 In the beginning of September we had a webinar with the authors and partners Waxmann Verlag and Steelcase – who provided the pop up space where we worked during the Book Sprint. Having passed 6 months since the Book Sprint, we took the opportunity to ask them "What happened to the book?". Professor Alexandra den Heijer has been busy around it:
I have shared the link of the book with a lot of people and also with the European University Association, also written a couple of columns on corona & hybrid environments. Today we talked to another 14 graduation students about it and our campus research team has read it. They all know about my experience on this 5-day writing process, which I recommend to any academic team because God knows how long it would take to finish a book in a normal setting!
Suvi Nenonen, specialist in working and learning environments, shared a similar feedback:
I have been spreading this around and using in practice. I've been working a lot in campus development in different campi in Finland and hybrid environments is really "the thing" now. I thought many times "how did we know everything before hand?". The book has indeed been of huge use. The crisis of Corona is not stronger or weaker than the crisis of environment and we bring a big perspective on sustainability in our writing so this is really the thing we are doing in campus development now. Many of my colleagues say the book is "readable, nice and easy to access". From the personas we created, they can really recognise themselves in them.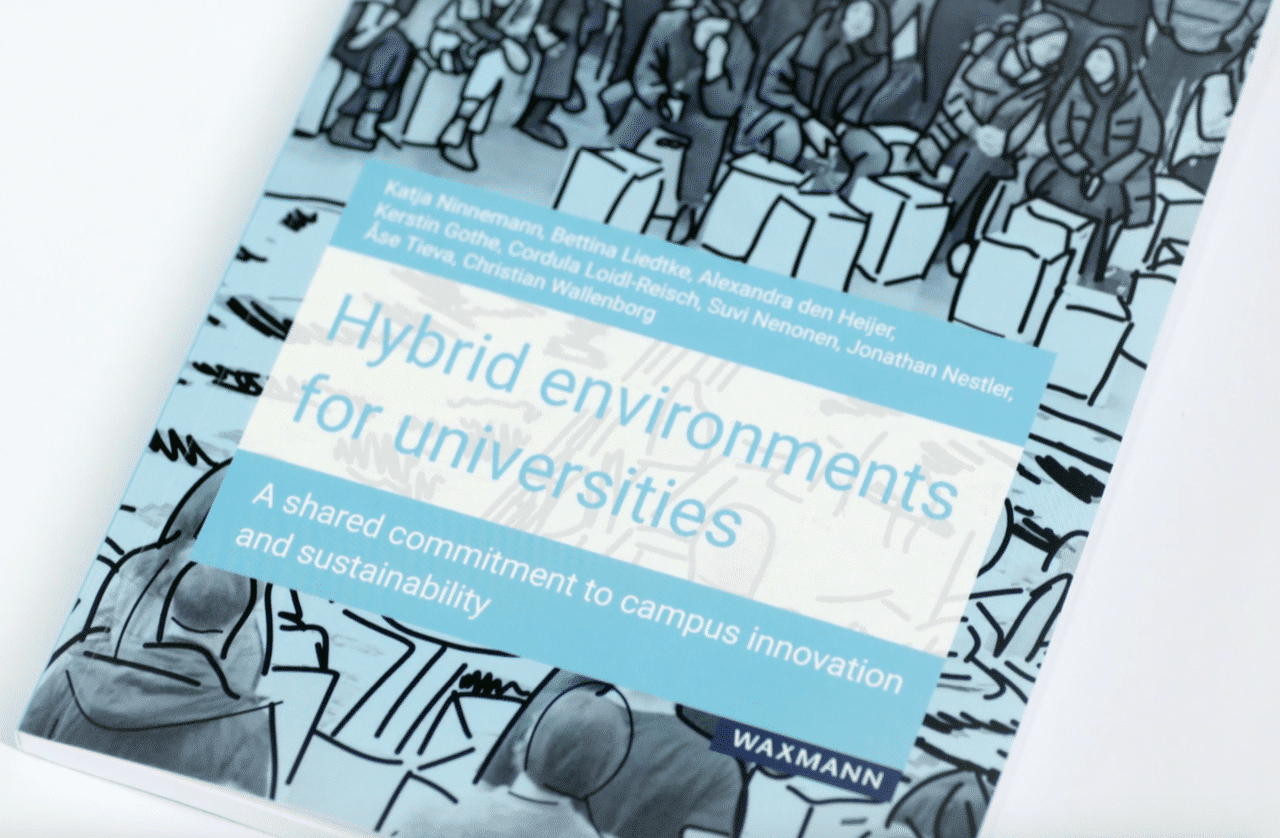 Christian Wallenborg, our first virtual participant in a Book Sprint, stated how he was firstly disappointed not to be able to travel and join the group in Berlin, but that looking at it now feels like the first test of what was gonna be the reality from now on. "I was the guinea pig, the pioneer!" he laughed. He added that
we ourselves as the co-committers have to do our part and that clearly involves travelling less and collaborating in different forms. Many times during the process we said "we have to collaborate, we have to bring in other perspectives and disciplines to solve these complex problems, it's the only way."
One of the organisers of the Book Sprint, Dr. Katja Ninneman, concluded that the book was just the start of this effort of constantly bringing together research and experts from different nationalities and backgrounds. The work needs to keep on going because it's urgent, so building a network around it is paramount.
We at Book Sprints are very glad to be part of this project and looking forward to the next steps of "Hybrid Environments for Universities" and this group of authors.