What a Book Sprint looks like: a photo story
What does it look like when a group of people get together, led by a facilitator, to write a book in five days? Some photos from the last Sprint tell the story.
The improbable mission: 'You mean an actual book, a book book?'
<img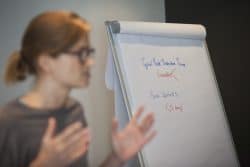 It all starts with Post-its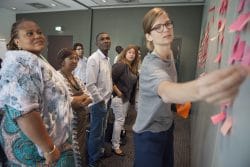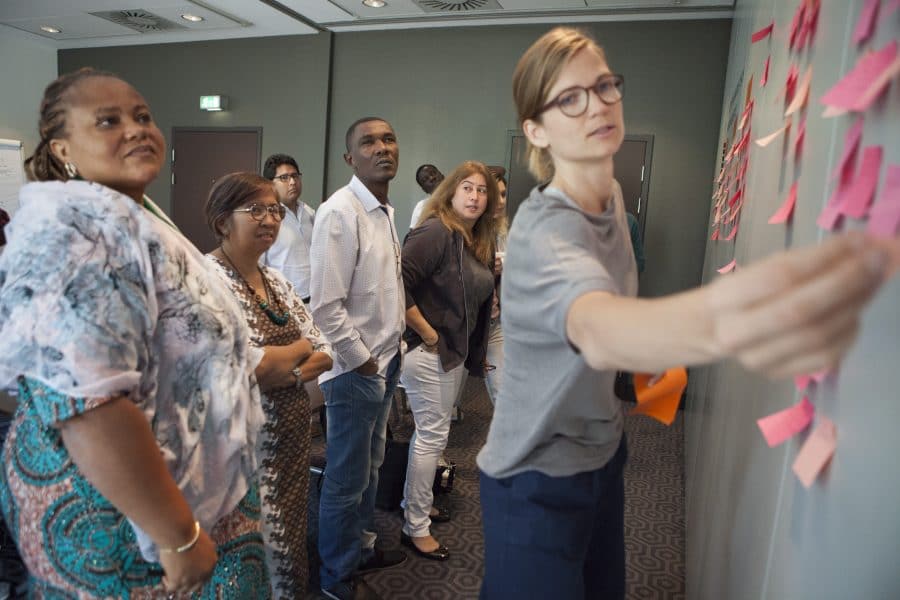 So many post-its – 'We're supposed to turn this into a book?'
This starts to look a little less overwhelming when we create some order
When collaboration is great when everyone is in synch
When collaboration is not so great and you don't understand what someone else has written
And it seems like this process will never end! So much coffee needed….
But look it's also fun!
And exciting. Especially when you have a fire evacuation at the hotel in the last crucial hours of the Sprint!
It even starts to look like a book
With all the necessary parts
Soon it's over and everyone feels amazing (but also pretty happy to get some sleep!)