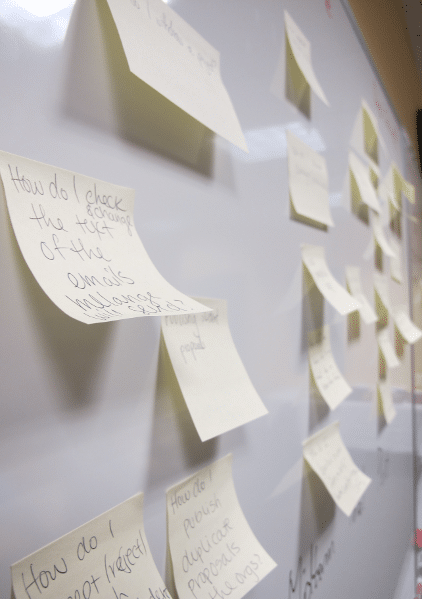 Starting today is a Book Sprint in San Francisco Google HQ. We are gathered to produce documentation about the open source Melange platform created by the Open Source Programs Office to service their GSoC (Google Summer of Code) and other programs.
We are 8 people and here for 5 days. We are initially developing a user manual and then possibly taking this forward to include some light developer docs.
So far we have created the Table of Contents in FLOSS Manuals (http://booki.flossmanuals.net) and started writing. The manual will follow a structure based on the needs of specific roles of people participating in GSoC.
The mix of people involved is really great – we have 4 of the project leaders for GSoC and 4 developers for the platform. That is a great mix for a manual since the developers know how a platform should work whereas the project managers know how the software actually works. This brings up great conversations and discoveries for all involved.
Update Day 2: We have 12000 words written now. This morning we went through the entire interface and workflow. Many of the staff had not seen a great deal of the interface as it is seen by different user roles. It was a really productive stage for internal edu as well as for informing the manual writing.
Update Day 5: almost done…20,000 words and lovely screen shots complete for the Google Summer of Code Melange manual. We then cloned the manual and re-purposed the content for the Google Code-in Melange manual. Working on this second manual now and hoping to get it done by the end of the day.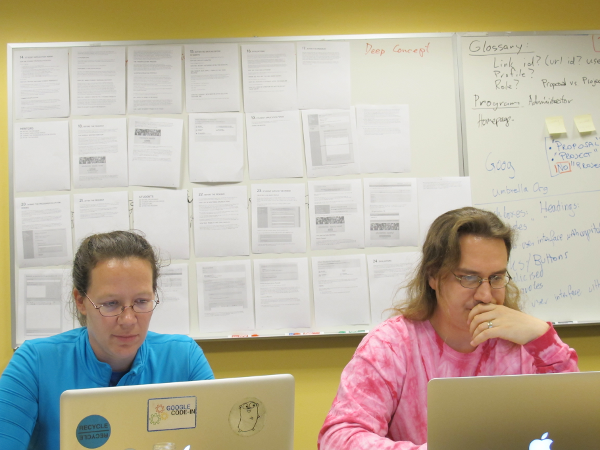 Like and help us promote this post