Hindawi Journal Development Handbook
Journal Development Handbook
Produced with Hindawi, September 12-16, 2022
In September 2022, a committed group of colleagues came together in London to write the Journal Development Handbook. They documented the Journal Development team's structure, mission, metrics, and processes, both for new colleagues, partners, and clients.
A hybrid Book Sprint
This was a hybrid in person and remote process. A few of the key participants worked from home, and everyday they joined their colleagues in the office remotely through video conferencing, online text editors, and brainstorming boards. It requires a bit of extra discipline to include remote participants in each group discussion, but the team was motivated and patient, and the screen and room microphone did a great job.
The team was so motivated that they finished their book on the last day at lunch time, hours before the usual finish line of a Book Sprint around 6pm.
During those five days, they had conceptualised, drafted, discussed, and edited eleven chapters. They encompass each department's workflows, the functionality of their journal platform, and the philosophy behind their Open Access journals.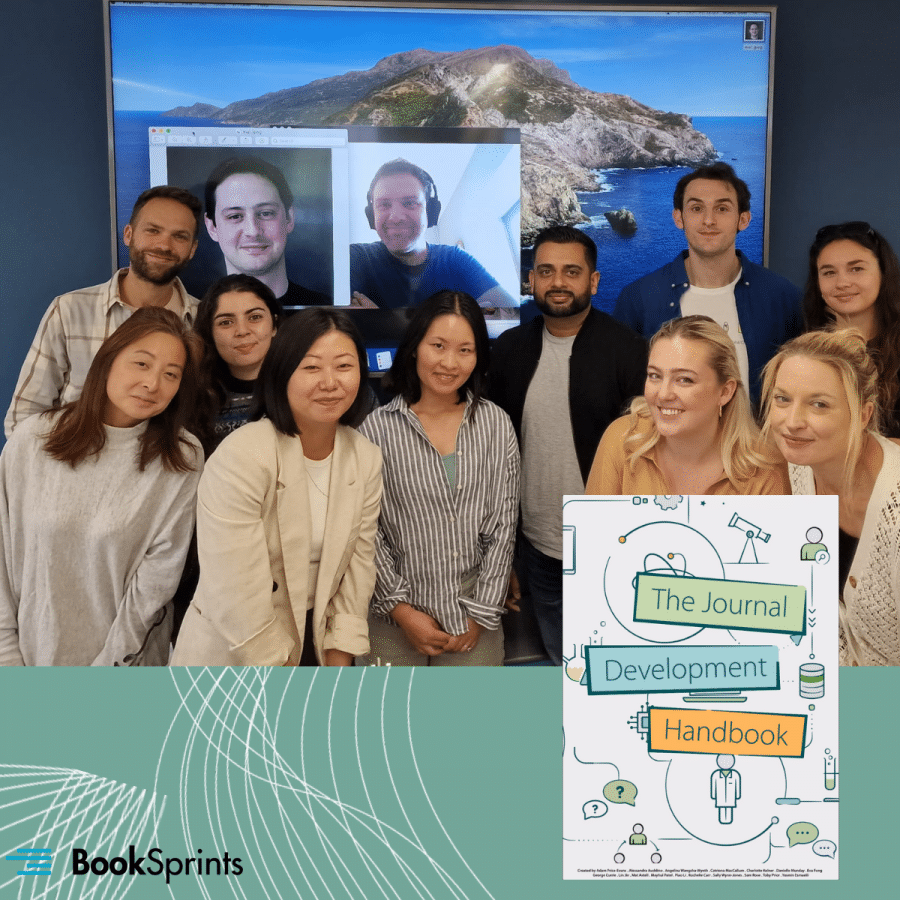 A book website
The outcome of this Sprint is not only a book, but also a book website.
Since Book Sprints' tool for layout and book design, paged.js, is working with HTML, it is a small step from creating print PDFs and EPUBs to websites.
The Journal Development Handbook website is searchable. Each chapter has a unique URL, so readers can be referred directly to the content most relevant to them. It also allows the reader to download a PDF of the full book.
You can see the book website here.