Sprinting again with the University of Hawai'i at Manoa: Anatomy and Physiology II
Anatomy and Physiology II
Produced with University of Hawaiʻi at Mānoa, March 21-24 and April 4-7
It has been exactly one year since we wrote the first part of the OER Anatomy and Physiology textbook in a Virtual Book Sprint with the University of Hawai'i at Manoa in 2021 . This year, ten faculty members from the islands' many campuses came together again to write the second part. It felt a bit like a class reunion to see everyone's faces and it was a great pleasure to work together again.
The book follows a place-based learning approach. Content is embedded in the local history, society and ecology of the Hawai'ian islands. Woven in the text the reader finds information on local health issues, food and environment, and common problems affecting the native Hawai'ian communities. For example, the reader learns about Lokahi, which is a Hawaiian value for unity and the ability to obtain balance. The Lokahi wheel is formed by six sections of life, and each of them must be held in harmony to form one wheel that represents the person.
In addition the book offers study tips, check questions, retrieval boxes and deep dives to help students memorize the large amounts of specialist knowledge and not lose sight of the big picture with all the miniscule details, divide learning over the semester, stay motivated and keep the spirit high.
We also learned that the heartbreak is a real thing and that our brains register the emotional pain in the same way as physical pain. It's just one of the facts that will give the OER textbook a more conversational tone while being a useful, accessible and enjoyable companion for the students.
For a detailed reflection on the use of OER material during a collaborative writing process please take a look at the blog post on Anatomy and Physiology 1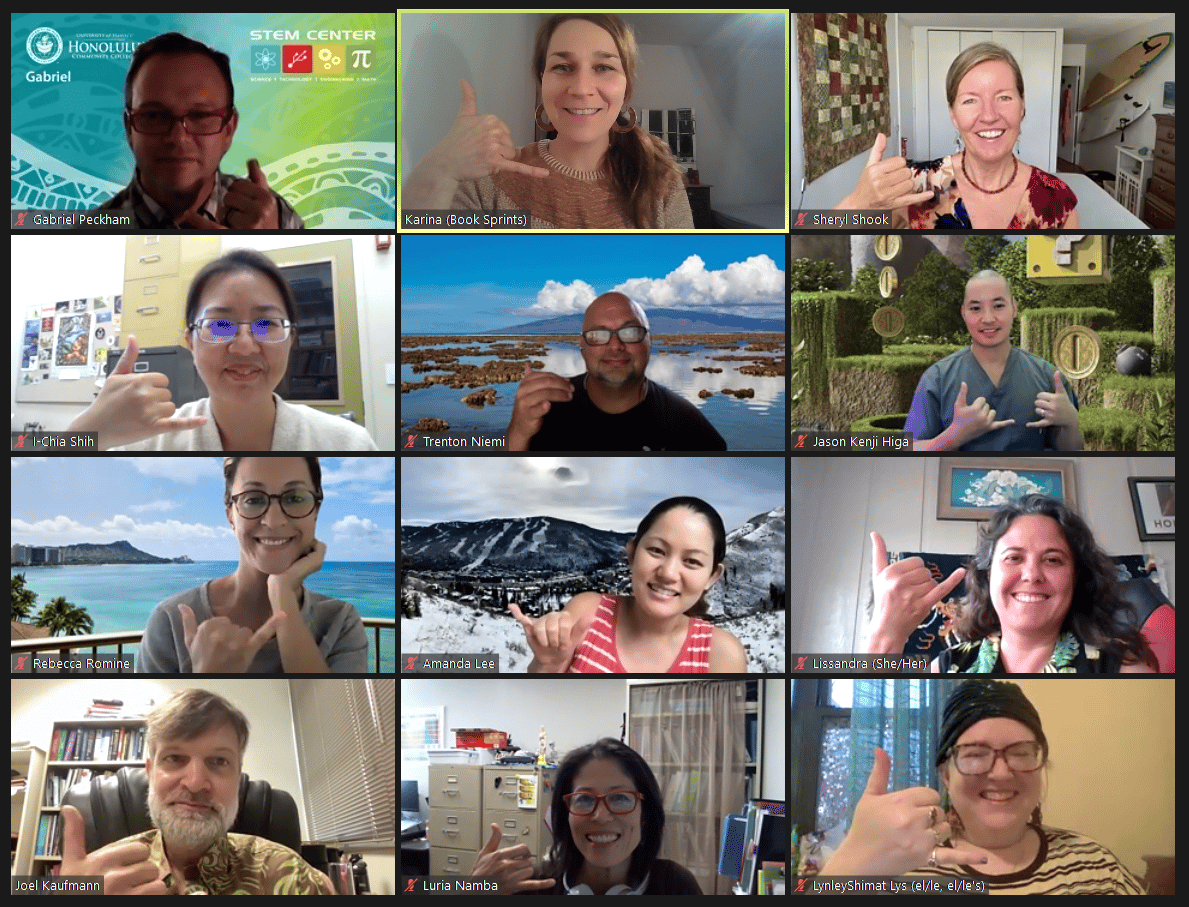 The list of contributors
Amanda Alimboyoguen
Gabriel Peckham
I-Chia Shih
Jason Kenji Higa
Joel Kaufmann
Lissandra Baldan Jenkins
Luria Namba
Lynley Lys
Rebecca Romine
Sheryl Shook
Trenton Niemi