Sprinting for Collective Action on Open Scholarship: An interview with Bas Cordewener
Open Scholarship and the need for Collective Action
Produced with Knowledge Exchange, September 7-11, 2018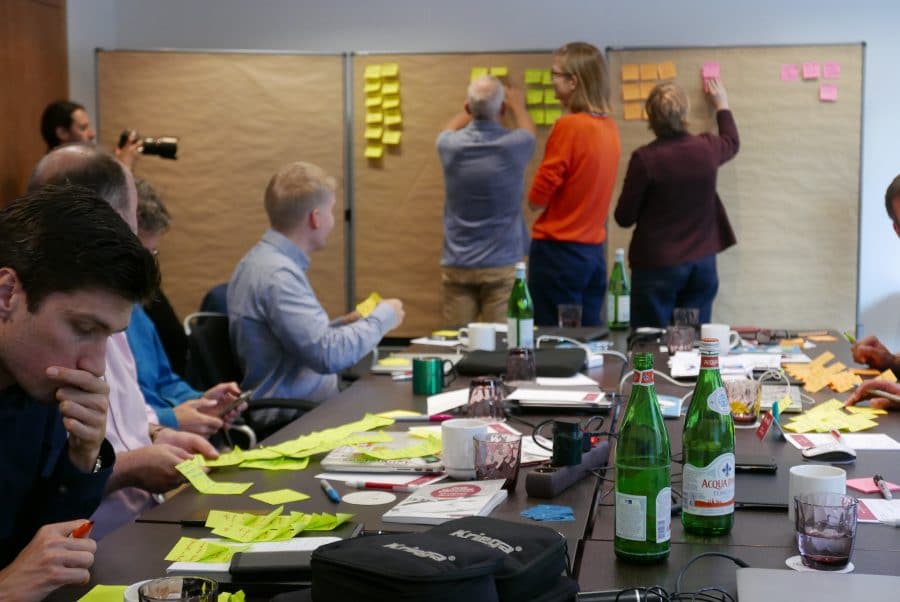 Open Scholarship and the Need for Collective Action, was produced via Book Sprint, released in late October, and has already been downloaded over 2,500 times in less than two months.
The authors responsible for this high impact publication represent Knowledge Exchange (KE), which is a collaboration between six national organisations in Europe with a shared mission to build a common open infrastructure that supports research. With early talks originating as far back as 2004, the organisations that participate in KE today include CSC in Finland, CNRS in France, the Danish Agency for Science and Higher Education in Denmark, DFG in Germany, Jisc in the UK and SURF in the Netherlands. KE facilitates expert groups to exchange and identify issues to address, publishes reports and organises workshops, to better understand and further develop open scholarship.
The impetus for the book is that in 2018 it became apparent that a structure was needed, to categorise the various Open Scholarship challenges that KE could work on. Experts therefore had developed an idea called the Open Scholarship framework. This is described as a framework looking at OS from the level of granularity of actors – micro (researcher), meso (institutions) and macro (nations), phases (research data cycles) and arenas (political, economic, etcetera). With this framework in hand, the book explores OS challenges mainly from the economic perspective.
Both the metrics and the feedback from readers confirm: the book is a success. We talked with a key stakeholder, Bas Cordewener, Coordinator of KE and International Facilitator at Jisc. Bas called the book "enormous, complex reading that uses a framework to better understand and further develop open scholarship in a digital and connected world." Likely, readers are people engaged in Open Access, Open Source, and Open Science. The book includes a research perspective on how the world of research is rapidly changing, including how the financial aspects are changing. Overall message: we need Collective Action.
"We are here in the digitised world and now we need to organise it," said Bas, who expects that individuals who are researchers, funders, publishers, infrastructural organisations and institutions are all within the constituency downloading the book. So far, about half of all downloads are from the United States, and 40% are from Europe. 
"We wanted to move from the conceptual framework to a more practical approach," Bas said about the book, "We are mostly interested in the economy of open scholarship, and in what our findings are when we bring experts together from different countries and backgrounds. We wanted to know, 'can current models explain what is happening in open scholarship?'. We needed an accelerator – a high pressure cooking pan – to bring their rich thoughts together into a format we could share forward. Cameron [Neylon] suggested Book Sprints." 
What's next?
Capturing resulting findings and conclusions drawn from the book's dissemination are input for the next phase of activities for KE. The group is interested to see how much the book will influence the thinking of readers. KE is now undertaking landscape planning for the next two to three years' activities in Open Scholarship. There will definitely be activities that deal with the issues that come up with the book.
"The Book Sprint process, itself, is highly appreciated by all involved," Bas reflected. "We see value in the facilitation. We would never have come to the result we are very happy with if we did not have the initial days well supported, well-chaired, rigid method that really pushed us forward."