From Book Sprint to Bookshelf: Choosing the Right Path for Your Book
As you embark on your book-writing journey, it's a good time to consider the right path for publishing your work. Publishing encompasses editing, formatting, distribution, and marketing. At Book Sprints we provide facilitation services to help a group of authors write a book together in five days. We are not a publishing house, however we do provide editing and formatting services, as well as support in transitioning to your chosen publishing channel.
Exploring Self-Publishing, Assisted Self-Publishing, Traditional Publishing, and Community Publishing
You may decide to self-publish your book through your own platforms and distribution channels, or with the assistance of self-publishing services. Alternatively, your book could be suited for a more traditional publishing house. Another path to consider is a community publishing platform to invite a larger community to review and comment.
Each publishing path offers unique advantages: some may be faster, others may provide more favorable terms, and some will grant you complete control over the process.
Many groups we collaborate with choose self-publishing, allowing them to publish their book within hours or days

Academic groups often prefer academic publishing houses. While the publishing process can take several months to a year, this route lends additional credibility in the academic world

Some authors opt to publish their book's initial version on a community platform, then release an updated version through an academic publisher
We will delve into the benefits of each of these publishing options in this article.
Consider the goals for your book
The initial step in selecting a publishing option is to consider your goals for the book and where your readers are. Do you aim to establish yourself as a credible voice in your field, reach a broader audience, generate sales for the book or for your products and services? In some cases it is important to connect with audiences as fast as possible. In others, it is about achieving the widest possible reach and ensuring easy access for readers. Depending on your goals, certain publishing paths might be more suitable than others.
Transition from Book Sprints to your preferred publishing path
Depending on the publisher, the self-publishing service, or your own website and printing service, there will be specific requirements for the book files. Some publishers may accept any text document and will handle the layout and design for you. Others require a finalized design and print-ready PDF. Online distributors will require an ePub adhering to particular standards (Amazon, Nook, Kobo, and iBooks all have distinct standards for their e-book readers). The Book Sprints team will support you in preparing your book files for a seamless handover to the platform or publisher of your choice. Additionally, Book Sprints can create a customized book website for you to publish on your server. 
Self-Publishing
Self-publishing offers complete control over the publication process, from manuscript to cover design and distribution. You can publish a book on your website, collaborate with a printer for physical copies, or use self-publishing platforms like Kindle Direct Publishing, Smashwords, or Lulu. Platform guidelines vary, but most provide free tools to create and upload ebooks. You can obtain an ISBN number through these platforms or independently for a small fee at your country's ISBN agency, such as Bowker in the US. If you plan to sell your book, self-publishing allows for a greater share of royalties (70-100% of the sale price) compared to traditional publishing, where authors typically earn around 10%. However, high sales numbers are rare for self-published books, and for specialized knowledge books in general. Of course, a few self-published authors who do their own marketing through their own networks and communication channels do extremely well. 
Self-publishing is ideal for organizations and companies that:
Want complete control over their work

Aim to release their book quickly

Have established communities or client databases for distribution

Plan to publish the book alongside a product release

Use the book for internal knowledge and training

Employ the book for workshops and teaching
Case Study 1: Open Oil's Understanding Oil Contracts

Open Oil, a non-profit organization focused on transparency in the oil and gas industry, published their Understanding Oil Contracts book using a community-driven approach. The book was published on the organisation's website with an open license, allowing free access to the content, resulting in over 100,000 downloads and translations into more than 11 languages. They also printed and distributed physical copies at events. This project demonstrates the potential of open-access publishing for non-profit organizations, fostering collaboration and wide dissemination of knowledge.
Case Study 2: Cisco Handbooks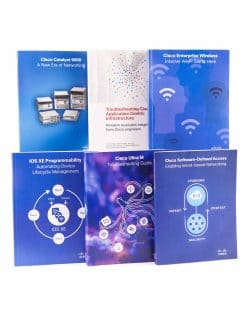 Cisco, a multinational technology corporation, utilized the Book Sprints method to create a series of educational books for their products and services. These books were printed and distributed at the annual Cisco Live event, handed out by the sales team to potential customers, and made available online for public access. Additionally, they were used by customer support and training teams to enhance their assistance and education efforts. Cisco's successful publishing strategy highlights the benefits of targeted, self-published content in promoting and supporting a company's products and services
Case Study 3: Power Africa Understanding Series
Power Africa, a U.S. government-led initiative aimed at increasing access to electricity in sub-Saharan Africa, utilized the Book Sprints method to create a series of comprehensive guides on energy solutions for the region. The organization printed and distributed 40,000 copies of the book, using it as a valuable resource during workshops and other educational events. Leveraging their established channels and readership, Power Africa effectively disseminated their knowledge and expertise on energy development. This project demonstrates the power of self-publishing in reaching a specific target audience and promoting an organization's goals and objectives.

Case Study 4: Hindawi Journal Development Handbook
Hindawi Publishing Corporation, a leader in scientific, technical, and medical publishing, created their Journal Development Handbook using the Book Sprints process. The Book Sprints designers rapidly built a book website which was made available on the Hindawi website, making it easily accessible to their target audience. 
Assisted Self-Publishing
Assisted self-publishing offers an intermediate arrangement between traditional and self-publishing. It enables authors to make their books available to a large audience quickly without having to undergo the lengthy publisher review process. 
Assisted self-publishing platforms charge fees for various publishing-related services like formatting, cover design, and copyediting while authors earn most of the royalties and retain control over editing, cover design, and title. Self-publishing platforms typically create an ebook from the authors' manuscript and can provide physical copies through Print-on-Demand (POD). They make the publication searchable in web catalogues, provide ISBN numbers, and register the book in the book trade directory for dissemination in bookstores. Self-publishing platforms are generally not selective, and authors decide when to publish their books, in what format and at what price. 
Marketing is crucial for book visibility, as most readers won't find a book just by searching for specific keywords and titles.  Some self-publishing platforms can take care of the marketing and communication around the book for a fee. 
Assisted self-publishing is suitable for organizations that:
Want more control over the publication process but also need support with some aspects of publishing

Seek marketing and promotion support

Look for distribution through established channels
Case Study 5: Xing's book New Hiring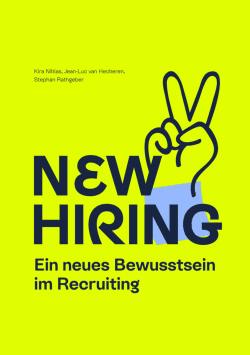 Xing, a European business networking platform based in Hamburg, sponsored a Book Sprint to create New Hiring, a guide to modern recruiting practices. They chose to publish the book using the German assisted self-publishing platform, tredition. This platform helped Xing with the publication process, making the book available on Amazon, in bookstores, and through Print-on-Demand (PoD) services. By opting for assisted self-publishing, Xing was able to maintain control over the book's content and design while benefiting from the support and distribution channels offered by tredition.
Case Study 6: RedHat's OpenShift Security Guide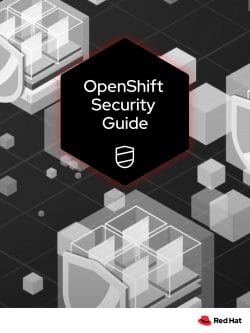 One example is RedHat's OpenShift Security Guide written in a Book Sprint and self-published just days after via Kindle Direct Publishing. It ranked as the number one new release in the system administration category at the time. Kindle's service offers a quick market launch, with books being published in Kindle shops worldwide within 72 hours of uploading. Additionally, authors can earn up to 70% royalties on sales, retain control over their rights, and set their own prices while publishing both digital and print editions.
Traditional Publishing Houses
Traditional publishers are often regarded as benchmarks for quality control. They require  manuscripts to be submitted for review. If accepted, the publishing house covers the costs of publication, including editing, formatting, cover design, and marketing. In some cases, authors will receive an advance payment, and the publisher will own the rights and control most aspects of publication like the cover and choice of title. Traditional publishers have the infrastructure in place to distribute your book to brick-and-mortar bookstores, as well as online retailers. However, the editorial and publishing process with the publishing house may take several months up to a year. 
Traditional publishing is a good option for authors who: 
Seek publication by a reputable publishing house, especially in academia

Want to reach an audience outside their own community

Hope to get exposure in traditional media outlets 
Examples: Books published with Academic Publishers (MIT, Cambridge, Routledge and others)
Book Sprints' academic clients have used different approaches to engage publishers. Having a prominent researcher in their field or a prior relationship with a specific publisher can generate early interest. Some writers initiate conversations with publishers before the Book Sprint, while others approach them once the book is written.The Book Sprints team has experience working with publishers' guidelines both during the writing process and book design. 
Some examples of books that were written during Book Sprints and then published by academic publishers include Human-Centered Data Design (published by MIT Press, 2021), Technoprecarious (published by MIT Press and Goldsmiths Press, 2020), An Introduction to Ethics in Robotics and AI (Springer International Publishing 2021), Human-Robot Interaction: An Introduction (Cambridge University Press 2020, German translation published by Hanser Verlag 2020, soon in Mandarin and Korean),  Robotics in Education (Routledge 2021, German translation by Hanser Verlag 2021). Most of these took about one year from the Book Sprint to publication.
The process for Hybrid environments for universities (Waxmann Verlag, 2020) was especially fast; the publisher agreed to publish the book before a single word was written, and fulfilled that promise within five weeks after the Sprint. Encounter. What happens when we meet (Waxmann Verlag, 2020), was published by the same publisher. In this case the group of authors approached the publisher after the Book Sprint with the finalized manuscript.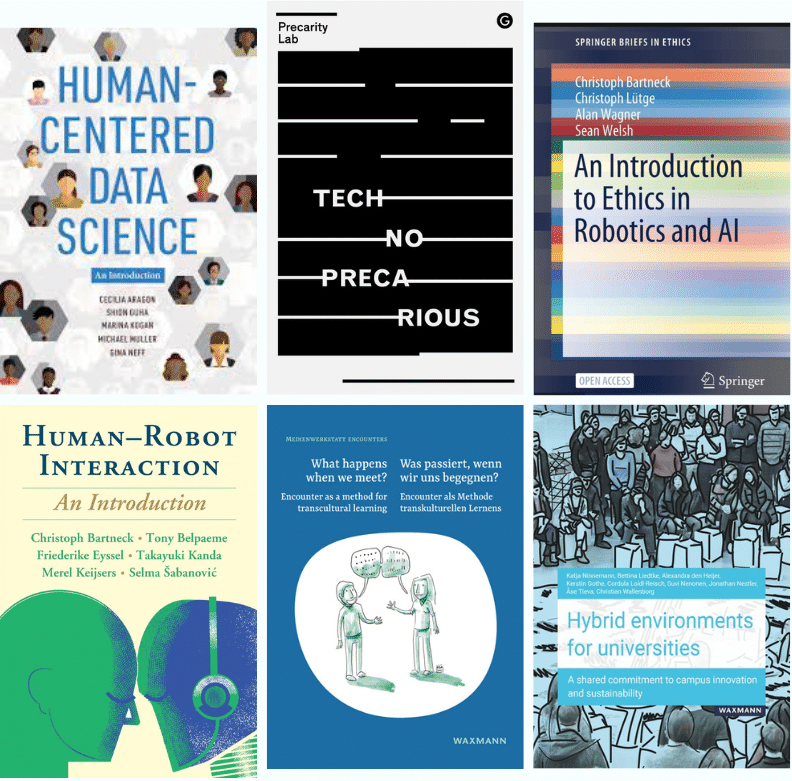 Community Publishing
Community publishing extends the collaborative aspects of a Book Sprint beyond writing to involve a wider community for public commentary and discussion. Community publishing platforms offer annotation, commentary, review, and editing features, as well as versioning features that help keep the book updated and maintained. This process can create a group of supporters who engage in discussions and dissemination. Successful community publishing projects should allocate time and resources for community management.
Sales are usually not generated from the book. However, some books are later published as updated versions by commercial or academic publishers.
Community publishing is a good option for authors who: 
Want to include a wider community into the publishing process

Seek to form a group of supporters around a book
Examples of books published with PubPub, Zenodo, and GitBooks
Book Sprints has facilitated Community Publishing lifecycles. Open a Glam Lab and Open Knowledge Institutions were published for an open review process on PubPub, an open-source publishing platform for knowledge communities. Open Knowledge Institutions underwent a community revision process before being published by MIT Press (2021). Another example is the book Open Data Metrics that was published on the open access repository Zenodo which is operated by CERN. The book Operating Cisco Application Centric Infrastructure that was published in 2015 on GitBooks, a platform supporting documentation and open publishing for software teams. It has since been taken down and is now still available on Cisco's website.